Disclosure: This post may include affiliate links through the Amazon affiliate program or other affiliate partnerships. If you click on a link and buy something, I may receive a commission, at no additional cost to you. You can read more boring disclosure details in my disclosure and privacy policy.
What are some adjectives that come to mind for your dream kitchen? For me, it was cozy, inviting, eclectic, and European inspired. Whatever words came to mind for you, I'm sure one of them was not "cheap". No one wants their kitchen to look cheap after they pour their savings into a renovation, but most people don't have the budget for extremely expensive designer brands.
When I was searching for the appliances for my kitchen, I was thrilled to find Forté. Forté provided the luxurious, high-end look for appliances that I couldn't find at a big box store, but without the insanely high price tag of other brands I considered. I was thrilled when they agreed to partner with me on this post!
For our kitchen renovation, we chose to use two different Forté appliances, their 48 inch cooktop and their 24 inch panel-ready dishwasher.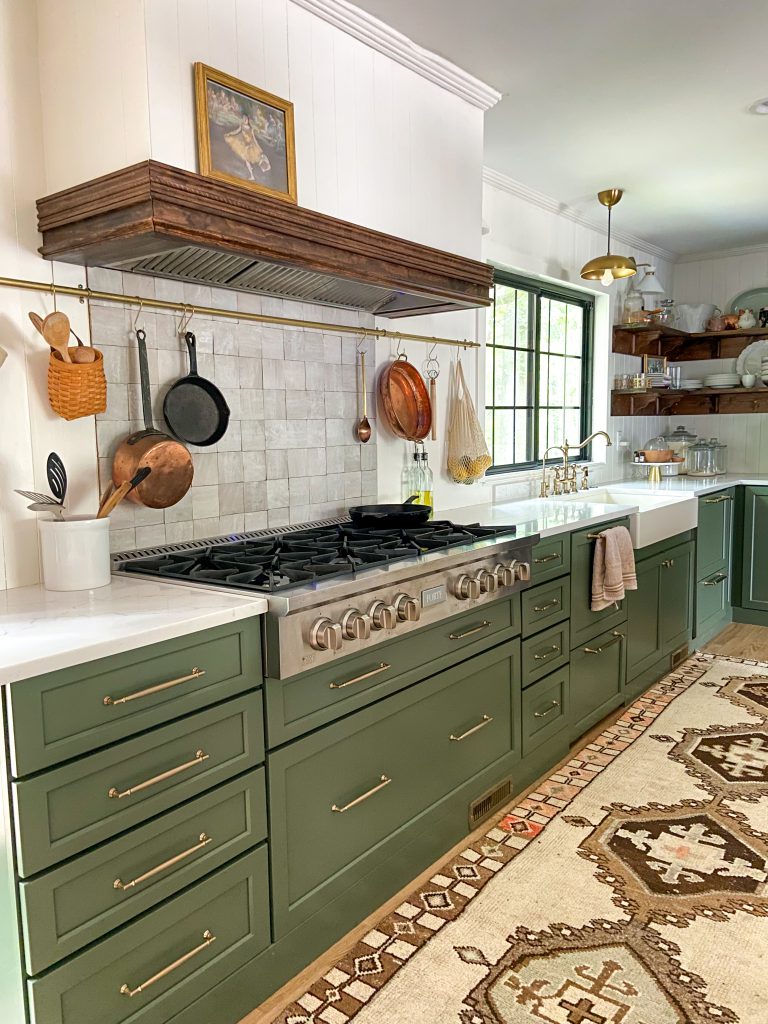 Disclaimer: The products featured in this post were gifted in exchange for content, including this blog post. All opinions are my own.
48 inch Stainless Steel Rangetop Gas Cooktop
This cooktop is seriously a show-stopper. Everyone who comes into my kitchen, or sees it on Instagram, comments "Woooooow, that STOVE!" And for good reason! Even the plumber who installed it said "That's really nice. You can cook a lot of meat at the same time." Indeed, I can, thanks to it's 8 burners!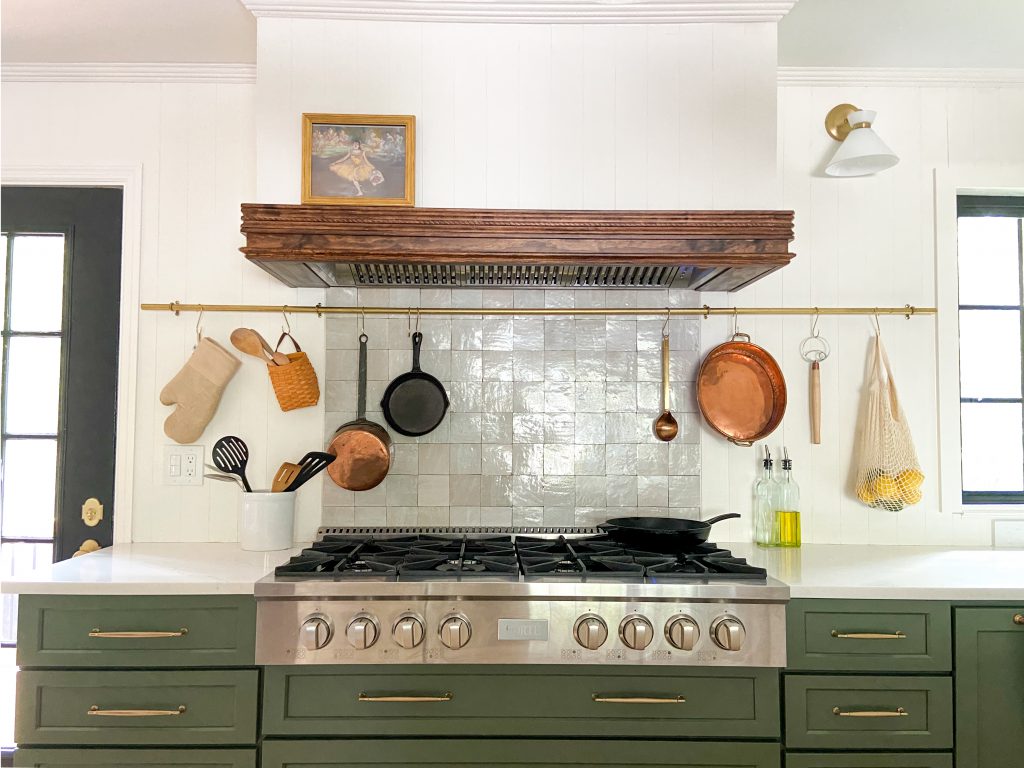 Here are the features of this 48-inch range top, according to Forte's website:
8 sealed Italian Burners
Edge-to-Edge, Continuous Grates
Heavy Duty Stainless Steel Knobs
Reasons why I love this range top in my kitchen:
It is really easy to remove the grates and clean. I have no problem lifting them off (though they are a heavy, sturdy cast iron!) so that I can clean the entire cooktop at once.
Each eye lights easily. Gone are the days of fumbling around for a lighter when one of the eyes won't start like I used to with my old stove – this one lights instantly.
The flame is even on all sides. If you've never cooked with gas, you're missing out; food cooks faster, more evenly, and you don't have to wait for an eye or coil to heat up. However, if you've ever had a gas stove with an uneven flame, you know how irritating it can be when one side of your food cooks faster than the other or burns. The Forté cooktop burners produce a perfectly even flame.
Multiple sizes of burners. The burners come in a variety of sizes, allowing me to choose which one I need for different sized pots, or to simmer a pot vs boil, etc.
Continuous cast iron grates. It's easy to slide heavy pots (like one full of boiling water and potatoes, for example) from one side of the stove to the other with no gaps. The "edge to edge" component means that the grates are as big as possible, and there's never any risk that a larger pot will fall off or be balanced on a smaller eye.
This stove is HUGE. I never run out of room, even when cooking several different dishes at once, or when preparing a meal for a huge crowd of people.
Bonus: Having a cooktop only, rather than a range with ovens included, allowed me to put two full-size ovens elsewhere in the kitchen layout. The space under the cooktop is now for storing my spices and pots and pans in a convenient location!
Cons:
I find myself wanted more larger burners located on the front of the stove. Smaller simmer burners usually don't have to be attended to (I can leave them on and walk away), but I'm usually using a large flame for something that needs to be sautéed constantly, and thus I wish it was towards the front.

That's it! That is really the only thing I wish was different about this cooktop. It's been a dream to use over the last 9 months!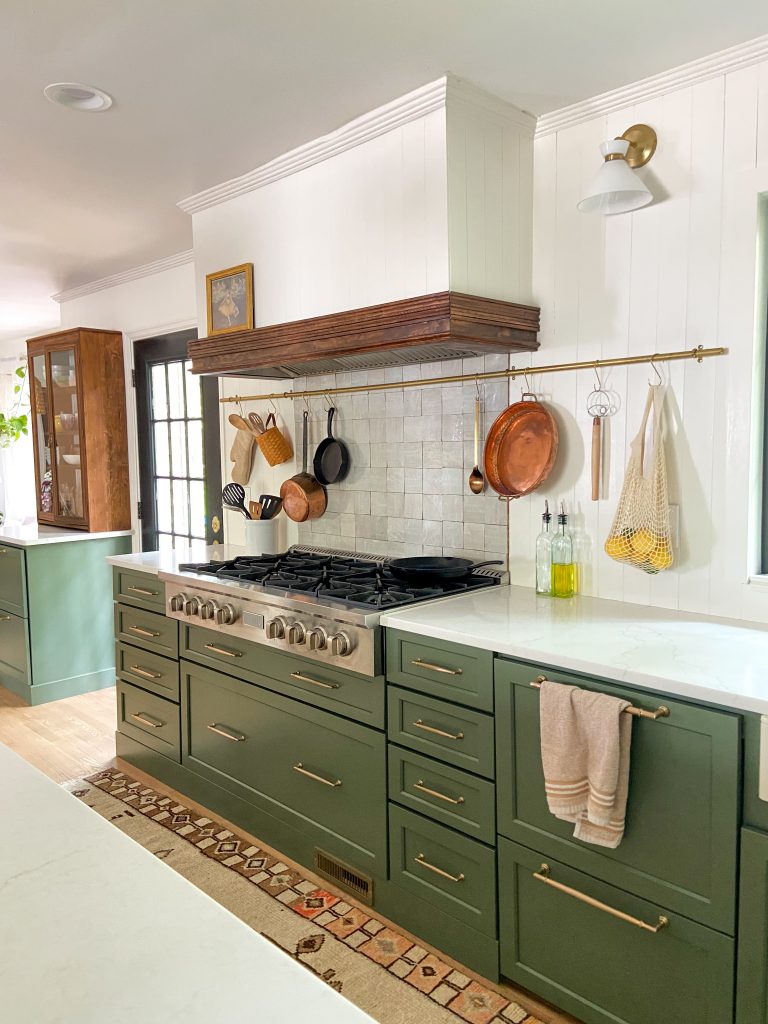 Forté 650 Series Panel-Ready Dishwasher
When searching for a dishwasher for my kitchen, I had three main requirements: Cleans dishes well, comes in a panel-ready option, and is quiet. Luckily the Forté Dishwasher meets all of these expectations, and more!
Here are all the features Forté boasts on the website about its dishwasher, and why I enjoy them:
Fully integrated controls. All of the buttons are hidden from view so that the front is complete seamless.
Quick Wash. This setting washes dishes in 1/4 of the normal time, which is amazing when I want things clean quickly, such as in between breakfast and dinner.
16 place settings. I think this one speaks for itself! The capacity is excellent for hosting.
Sanitize option. This setting uses extremely hot water temperatures to remove bacteria. This is idea for when you want to sanitize baby bottles, pump parts, etc!
Delay start. I love using this option if I'm about to have people over and don't want the dishwasher running while we talk, but so I don't forget to start it after we leave. It's also great to program it to run when we will be out of the house.
LED Display. This shows a countdown clock for when the dishwasher is about to start or how much time is remaining in the cycle.
Energy Star Certified. This means that the dishwasher will save you loads of water, especially when compared to hand washing! It is better for your water bill, and better for the environment.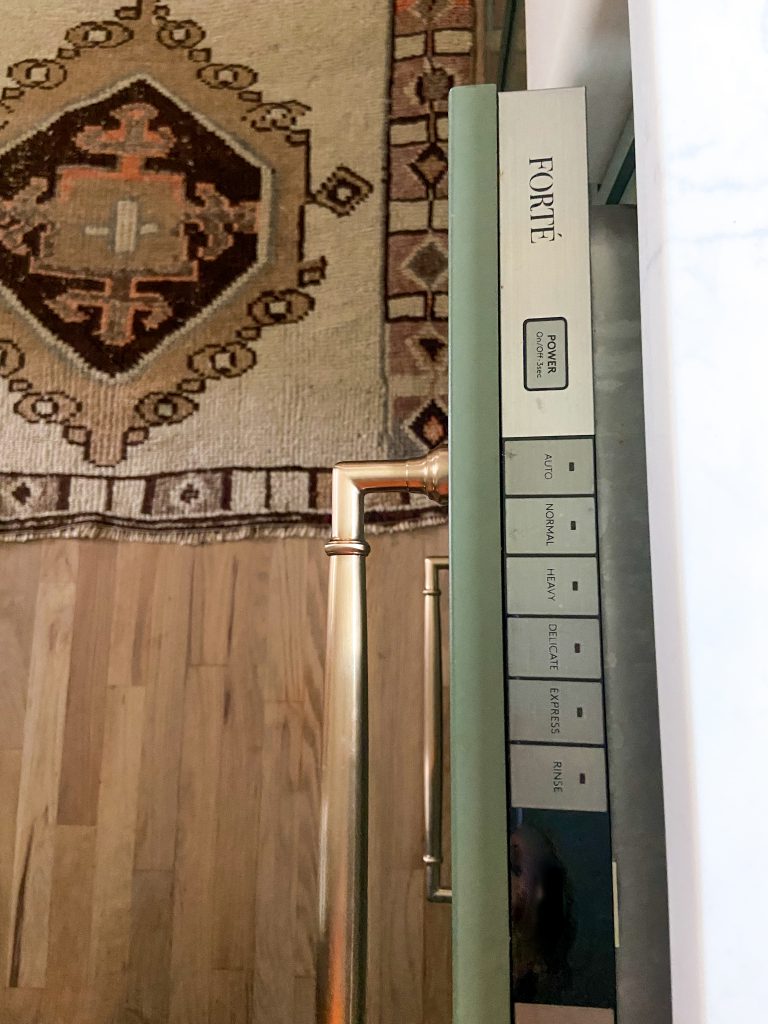 Two bonus reasons why I love this dishwasher:
Blends in completely with my drawers. I designed the panel to look like two drawers so that it is symmetrical with the other side of the sink. If you want your appliances to blend in, it's essential that you choose a panel ready option! This was very important to me when making my kitchen and living room open-concept; I didn't want to be staring at a stainless steel dishwasher from my couch.
Can hold a huge amount of dishes. I know I already said it holds 16 place settings above… but I feel like this needs to be reiterated! We love having people over, and this means that it is quick and easy to get all the dishes done after people leave.
It's quiet. This dishwasher runs at just 45 decibels. For reference, that's about as loud as a babbling brook, or a computer's fan running. When designing an open floor plan, this is something you want to keep in mind. If you're trying to watch a movie nearby, or converse with people after dinner, you don't want to yell over the dishwasher! This one is so quiet that sometimes I have to pause and listen to see if I remembered to start it.
Cutlery Tray. This particular dishwasher model has a hidden third tier for cutlery (or Tupperware lids, which is how we use it most often). It tends to shock people when I pull it out (There's a third one?!?), and I love the flexibility and added space it offers.
Adjustable Top Rack. The top rack can be adjusted to a taller and shorter position, which is nice if you have extra tall cups for the top rack, or extra tall pans on the bottom rack!
Be sure to check out Forté's spec sheet for the dishwasher to get a full understanding of all its features!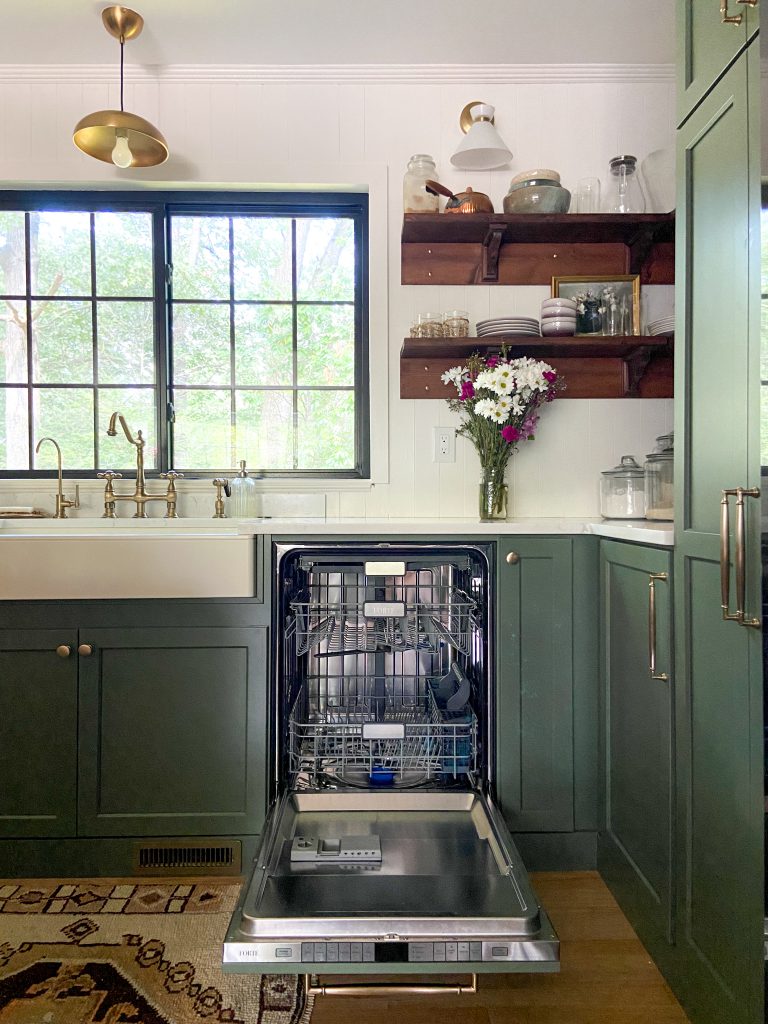 Conclusion
As I searched through tons of different websites and stores for the best appliances for my kitchen, I kept coming back to Forté appliances! I feel like I have a designer kitchen, even though I am technically an amateur.
I am never hindered by anything in my kitchen; instead, I feel like a 5 star chef with these appliances, and I can make delicious meals filled with love for anyone who walks into my home!